James M. Bruchs -
Chairman and Director
James M. Bruchs, Esq. began his legal career with the Commodity Futures Trading Commission, the independent United States government agency with the mandate to regulate commodity futures and option markets in the United States, and spent the next decade in the specialized legal field of commodity futures regulation and trading as general counsel with both a commodity futures exchange and a futures commission merchant. Since 1989, Mr. Bruchs has worked with private companies in Central and West Africa in the area of mineral exploration, trading and development prior to becoming President and Chief Executive Officer of Tsodilo Resources Limited in July of 2002. Mr. Bruchs was appointed director in 2002.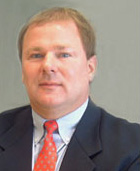 Thomas S. Bruington -
Director
Mr. Bruington is currently the Executive Vice President of Project Evaluation for Sandstorm Gold and for Sandstorm Metals and Energy. Prior to that position he spent more than twelve years at the International Finance Corporation ("IFC") where he was employed as Chief Engineer/Industry Specialist for the mining division of the oil, gas, mining and chemicals department. In that role, Mr. Bruington was responsible for business development, technical appraisal, and operational supervision of the IFC's resource investments, completing more than 150 project appraisals in over 60 countries. Prior to the IFC, Mr. Bruington had worked for 20 years in industry, at a number of mineral resource companies and was involved in mine design, construction and operations at precious metal, base metal, coal, and iron ore projects in Australia, South Africa, South America and the U.S.A. Mr. Bruington is a Registered Professional Engineer and holds a MSc. in Mineral Economics, a BSc. in Mining Engineering, and a BSc. in Petroleum Engineering, all from the Colorado School of Mines. Mt. Bruington was appointed director in 2013.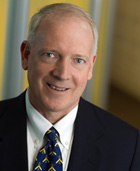 Jonathan R. Kelafant -
Director
Jonathan R. Kelafant is Senior Vice President of Advanced Resources International, Inc. He has over 25 of years of experience in oil and gas exploration in the U.S. and in more than 20 countries. He has extensive experience throughout the southern African region and was a founder of Kalahari Gas Corp., a Botswana based company focused on unconventional gas exploration in the country. Mr. Kelafant was also founder and President of Covalent Energy which was the first company in the U.S. to drill and hydraulically fracture the Utica shale in 2007 in upstate New York. Currently, he is a partner in Flat Rock Resources which controls about 30,000 acres in eastern Ohio with both Marcellus and Utica shale potential.
Mr. Kelafant holds a M.Sc. in Geology from George Washington University and a B.Sc. in Geology from Washington and Lee University. He is a member of the Society of Petroleum Engineers and the American Association of Petroleum Geologists. Mr. Kelafant was appointed director in 2007.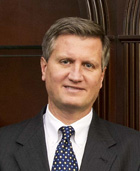 Blackie Marole -
Director
An Economist by profession, Mr Marole spent 21 years of his career in the Botswana civil service where he reached the highest post in the Ministry of Energy, Water and Minerals Resources as its Permanent Secretary.
Mr Marole has provided oversight as Director and Chairman of the following national and international Boards: African Energy Resources; Associated Fund Administrators (AFA); Alternate Director and Chairman, Botswana Diamond Valuing Company; Alternate Director, Director and Chairman, Debswana Diamond Company; Director Diamond Manufacturing Botswana; Alternate Director, Diamond Trading Company; Alternate Director for Debswana Pension Fund Board of Trustees; Chairman of Botswana Power Corporation; Chairman of Water Utilities Corporation; Alternate Director BCL; Chairman of Water Apportionment Board; Chairman Teemane Manufacturing Company; Director De Beers Centenary AG/De Beers Consolidated Mines; Director BCL Limited; Director Botswana Ash; Director De Beers Prospecting (Pty) Ltd; Director De Beers Botswana (Pty) Ltd; Chairman Barclays Bank of Botswana; Director CIC Energy among others.
Mr Marole holds a Master of Arts Degree in Economics from Williams College, Massachusetts, United States. He also holds Bachelor of Arts Degree in Economics from the University of Botswana, and an Economic Institute Diploma with the University of Colorado. Mr. Marole was appointed director in 2017.

Mark Scowcroft -
Director
Mark Scowcroft has 26 years of experience in managing and investing in diamond exploration projects in Botswana, beginning his career in 1989 as a geologist with De Beers Prospecting Botswana (Pty) Limited, after graduating in 1988 from the Royal School of Mines, Imperial College, London with a B.Sc. (Honours) degree in Mining Geology. Mr. Scowcroft managed various exploration programmes for De Beers in Botswana which led to a number of kimberlite discoveries. In 1995, he left De Beers to pursue a career as an independent diamond exploration consultant. Mr. Scowcroft spearheaded efforts to re-evaluate the geology and economic potential of known kimberlites in the Orapa Kimberlite Field, and was an early proponent of Botswana's now common practice of offering junior exploration companies the opportunity to re-evaluate kimberlites which had in earlier exploration been thought to have insufficient economic potential.
In 2002, Mr. Scowcroft co-founded African Diamonds PLC (AIM:AFD), in which he was the largest shareholder and executive director responsible for Botswana operations. Mr. Scowcroft was a founding director of Boteti Mining, a joint venture between African Diamonds and De Beers, and personally negotiated the inclusion in the joint venture by De Beers of a number of kimberlites, including kimberlite AK6. In 2010, Lucara Diamond Corporation completed the purchase of AK6 from the three vested parties for approximately $120M USD. AK6 - now known as the Karowe Mine - continues to be mined by Lucara Diamond Corporation and is one of the world's leading producers of very high value diamonds. Mr. Scowcroft was appointed director in 2015.